Cartoons para os blogueiros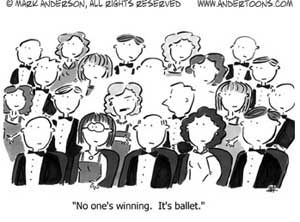 Mark Anderson, cartunista do The Wall Street Journal e da Reader's Digest, está oferecendo os seus cartoons de forma gratuita aos blogueiros.

Basta copiar o código HTML em seu blog que o cartoon será publicado. Funciona semelhante ao Latest Joy of Tech!, que coloquei na barra lateral.